Welcome to the first real post in the 'LoveweddingsNG Vendor Tips' series. If you missed the introductory post last week, catch up HERE.
Today, I'll be writing about 'Exhibitions' especially as we're in what I refer to as the 'Exhibition Season'. With so many exhibitions just concluded and/or coming up, there's no better time to write about this. Here are a few of them and there are hundreds more;
At these shows, the organisers sell exhibition stands to vendors and a lot of vendors have asked me a lot of questions around this topic so I know this is one area a lot of vendors need clarification about. Here are some of the questions/comments that have been thrown my way over the past year.
I'm fully booked for the year, so why do I need to book a stand at an exhibition?
The last time I got a stand, I got ZERO clients on the back of it so what's the point…
Its not worth it, I can spend that day making good money at a job/event…
What exactly does this do for my brand….
Wedding exhibitions offer very good marketing opportunities for vendors and should be considered very seriously. However, it's not enough to hear about an event and simply book a stand, there's more work to be done. Unfortunately, I can't answer all these questions in one post so I'm going to write out some of my thoughts in no particular order as its quite a broad topic (apologies in advance). I do hope, however, that this post answers some of your questions. Here we go!!!
1. Research
The first thing you need to do once anyone approaches you with an ask or a proposition is Research. Always ask questions and verify the answers you get. Before even considering booking a stand, here are a few questions you should ask the organisers;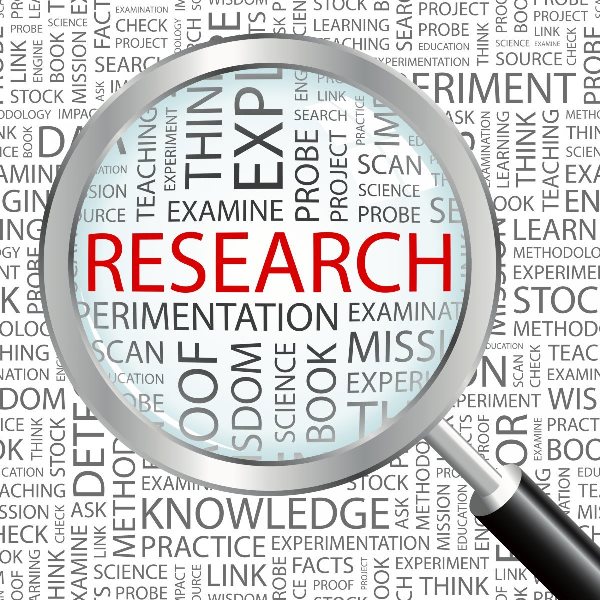 What is the aim of the show/event? Every show has (or should have) a key objective; always find out what it is and why. Some shows are keen on being the largest (i.e. maximising the number of visitors/exhibitors) within a certain region while others are not so keen on numbers, they'll rather focus on the experience visitors/exhibitors have at the event.
How long has the show been going on for? How many years, months
Find out how previous shows went? – Number of visitors, number of exhibitors, press exposure, any results, case studies
Ask past exhibitors about their experience? Testimonials,
Who's attending? Its so so important to find out the target group expected at the event just to make sure they're also the sort of clients your brand intends to reach out to. Some shows cater to luxury brides and grooms and would therefore not be ideal for a brand that caters for budget brides and grooms except of course that budget brand is looking to expand to appeal to the luxury market.
What press opportunities have you secured? Are exhibitors going to be listed in press releases, would there be social media campaigns for exhibitors, etc.
Who are the official partners/sponsors? Find out who the media partners are – this usually means guaranteed media exposure. You'll also want to know who the sponsors are, especially if one of the sponsors is in your industry.
What am I getting as an Exhibitor – Some shows will offer free advert placements in the brochure, others will offer free insertion opportunities in goody bags, etc. Whatever it is, find out ahead of time before you book a stand.
Can I see the floor plan? Ask to see the floor plan and ask where your stand is on that plan. There's nothing worse than being tucked in the corner of the room when you've paid premium price
2. Set Objectives Specifically For The Event
So you've decided to give this a go, what exactly are you trying to achieve. Once you've asked the questions above, you should be in a position to answer this question without thinking too much about it. Your objectives should be SMART (Smart, Measurable, Achievable, Realistic and Time-bound). Here are a few objectives, amongst many others, you can achieve by exhibiting at a wedding show.
Network with other vendors within the industry
Get a list of prospective clients
Secure bookings for the next quarter/year
Get direct feedback about your brand
Spot trends within the industry
3. Book Your Stand Early
I cannot emphasize this enough, it is so important to book as soon as you make the decision to exhibit. This is important for so many reasons. It gives you sufficient time to plan ahead. Also you can benefit from early press/publicity opportunities that the show/exhibition offers. Last minute bookings should be avoided at all costs except its absolutely unavoidable.
4. Let Everyone Know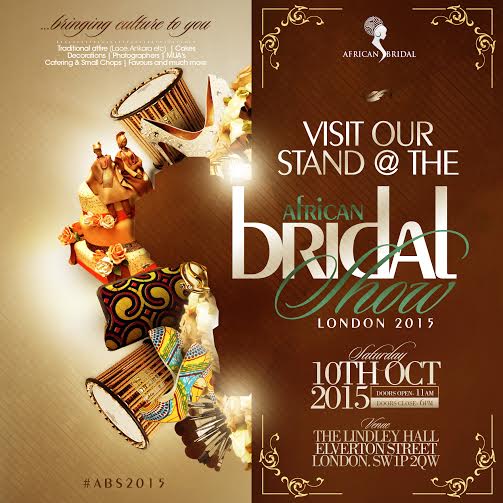 So you've booked your stand, let all your clients know. Let everyone on social media know that you've booked a stand and you cannot wait. Let them know you're counting down to the event. Take them on a journey while you prepare for the event. You can even start a social media campaign to attract visitors to your stand – be creative and have fun with it. Most of all give them something to look forward to. Read the next two points to find out more about this.
5. Brand Your Stand
So you've booked a stand, what next?? It's not time to fold up your arms and wait … Booking a stand is not enough. In fact its just the beginning.
See it this way, paying for a stand is just like paying to rent a shop at a popular street or at the train station, you wouldn't just stand there with your products in boxes and hope passengers will walk up to you, right? You'll probably get the shop decorated in your brand colors, consider displaying your products properly, hire sales reps, devise a strategy to get people into your shop, etc.
It's exactly the same with exhibition stands, paying for a stand is basically paying to tap into the audience that the show generates. You now need to build your stand into something that people cannot simply walk past. Use bright/warm colors but also ensure that your stand is consistent with your brand.
6. Plan to Engage
Have a plan to engage with every person who visits your stand. Write down your plan… Yes, write a script. Role play with your friends and family to see what they think of your plan, listen to them, take their feedback on board, fine tune it and be creative with it.
For example, if you're a photographer exhibiting at a show, how cool would it be for you to have flash lights going off every time someone steps on a spot within your stand. It would be even cooler if, a few seconds later, you come up to them with a picture that captured the shock moment and hand that to them with your contact details on the back. That would be one hell of an ice breaker and would definitely attract people to your stand. Its also a lot better than handing out generic business cards… They'll surely be more likely to keep that business card in their wallets and get in touch with you later.
7. At the Show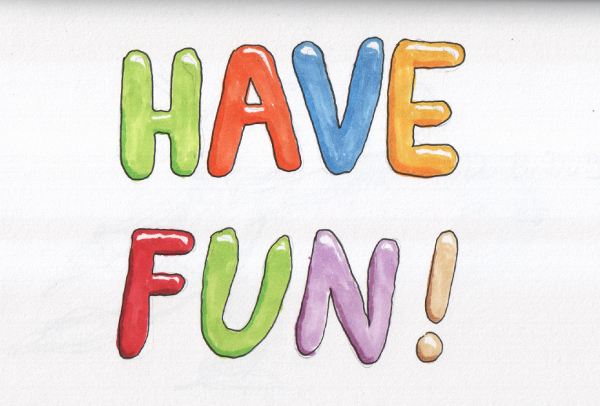 Capitalise on things that don't cost anything… By now, you've probably spent a whole lot of money and time paying for the stand, branding, printing out promotional materials – banners, leaflets, business cards, etc. Remember for all of these things to work, you need the absolute basics such as being dressed properly, being calm, pleasant, professional and prepared. But don't forget to have FUN… Give everyone who visits your stand a reason to remember you… that's something that would sell stronger than any fancy business card, leaflet or giveaway you have lined up.
8. Measure
Remember those objectives you set out to achieve in point 2 above. Ask yourself and be honest in answering the question 'Have you achieved the objectives you set out to achieve'. If you set out to get bookings, how many people paid deposits to secure the bookings on the day. If you set out to network with other industry professionals, how many new vendors did you meet/connect with.
Enough for one day…. 🙂
If you are not still not sure about whether or not you need to book a stand at the next exhibition/show coming up in your area, speak to us. Let us help you do the ground work – book a marketing consultation session with one of our marketing experts by sending a mail to info@loveweddingsng.com and we'd get back in touch with you.
Till the next post.
XX Seyi
Picture Credits: CDC.gov